In cooperation with Elematic, Abeo has developed a production system called 'MultiSlab'. This concept allows precast producers to cheaply add SL-decks to their product portfolio by using existing casting beds for production of both hollow-core slabs and SL-decks.
With a MultiSlab production, a producer obtains a product for better competing with filigree and in-situ solutions while maintaining the full hollow-core production capacity.
Being able to produce multiple products on the same production line results in higher production flexibility and makes it possible to achieve a better utilization of the production line capacity. At the same time, a producer improves his ability to cope with demand fluctuations between market segments.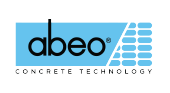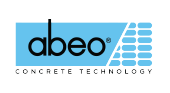 Read more in the article from the CPI magazine
The MultiSlab production system utilizes existing casting beds. Steel plates are installed on top of those, e.g. two existing 1.2-meter casting beds can be covered with an app. 3.3-meter wide steel plate. This enables production of either 2.4-meter wide SL-decks or two lines of 1.2-meter wide hollow-core slabs.
When producing SL-decks, side forms are mounted on the casting bed with magnets. The magnet system means that the sides easily open/close for demoulding and can be removed when doing hollow-core production. All hollow-core machinery runs on a permanent outer rail and a removable rail on the middle of the casting bed, while a 3.3-meter wide SL-deck casting machine runs on the permanent outer rails.